Prasanjit Mahato & Prerna Singh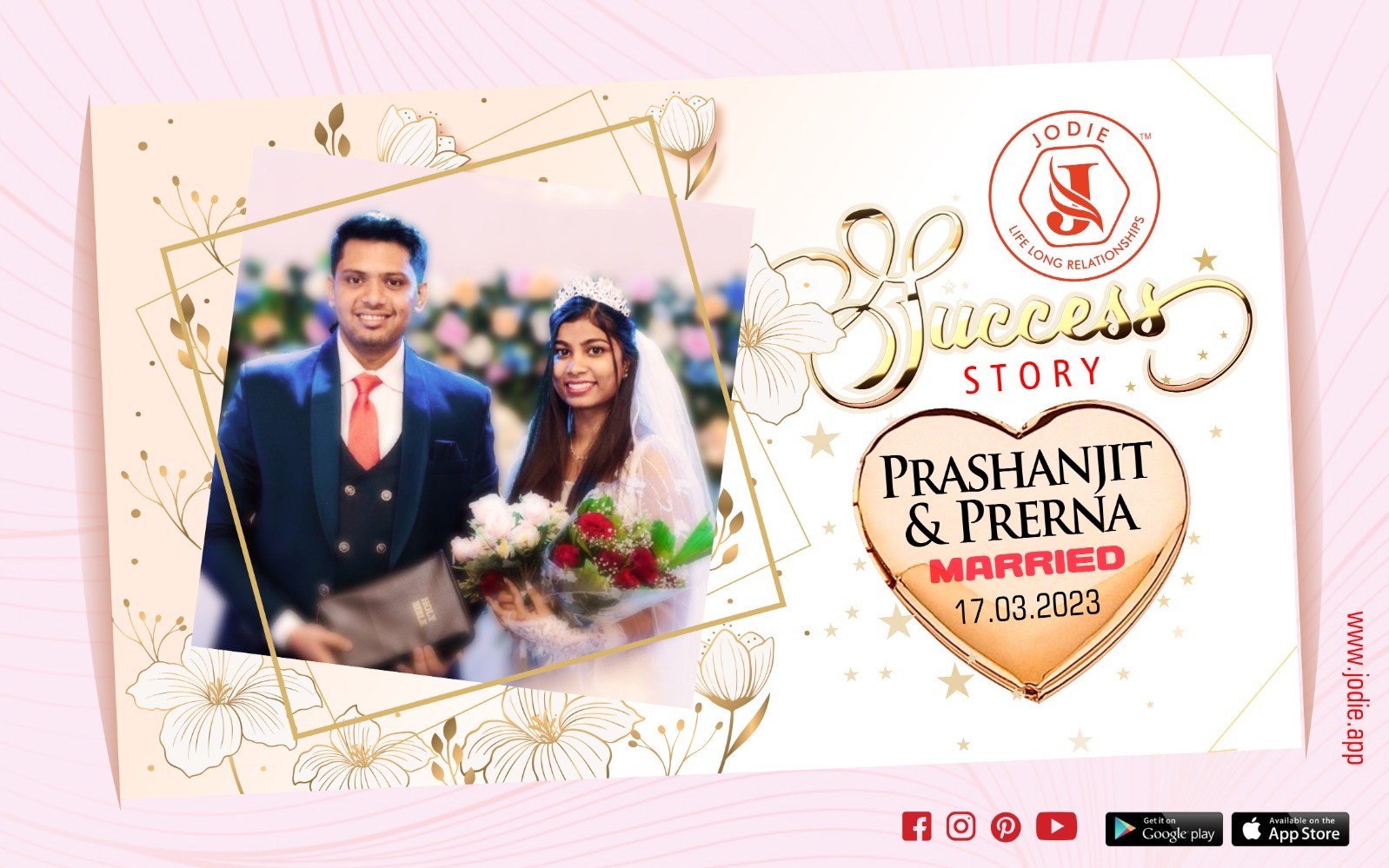 Love knows no boundaries, and our success story is a beautiful example of this. Despite being from different parts of the country, the couple from Mumbai and Delhi found each other on Jodie Matrimony app, and their love story bloomed from there.
We congratulate Prasanjit & Prerna on finding their soulmate and wish them a lifetime of love and happiness. May their story inspire all our users to believe that true love is possible and that distance is just a number when it comes to matters of the heart.
Updated: 6 months ago